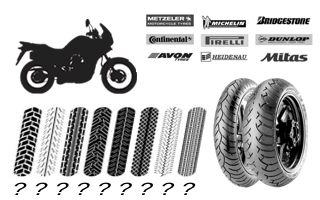 Informacije u ovoj stranici je samo za vašu informaciju. Možete u potpunosti isprazniti myNETmoto od bilo kakve odgovornosti u odnosu na, ili kao posljedica, tvrdnje sebe i / ili bilo kojoj trećoj strani za eventualne štete nakon isteka ugradnju guma nije dozvoljeno.
CONTINENTAL CONTI GO!


The new ContiGo is designed to the same exacting standards as Continental's range of tyres for larger capacity machines, providing the discerning commuter with the same ride quality, stability and confidence. The ContiGo is designed to give [...]
CONTINENTAL CONTI GO!


The new ContiGo is designed to the same exacting standards as Continental's range of tyres for larger capacity machines, providing the discerning commuter with the same ride quality, stability and confidence. The ContiGo is designed to give [...]