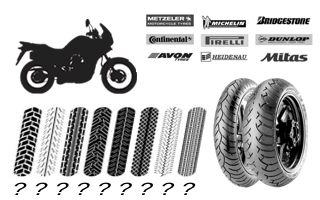 Informacije u ovoj stranici je samo za vašu informaciju. Možete u potpunosti isprazniti myNETmoto od bilo kakve odgovornosti u odnosu na, ili kao posljedica, tvrdnje sebe i / ili bilo kojoj trećoj strani za eventualne štete nakon isteka ugradnju guma nije dozvoljeno.
DUNLOP STREETSMART


Combining classic looks with modern technology, the new StreetSmart is ideal for older or classic bikes. Innovative Silica compound offers longer mileage and better wet performance. Ideal for lightweight and classic bikes - Stylish design - State of [...]
BRIDGESTONE BT 45


This all-round sports bias tyre is for imported and re-imported bikes and offers the same basic performance as the BT-45. Ideal for the rider who seeks overall high-speed performance.
DUNLOP K 205