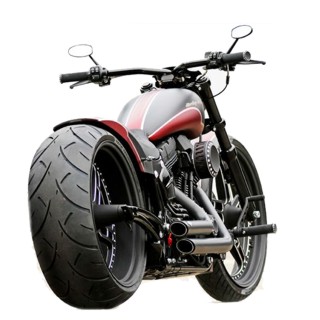 Technical Specifications
Prednja guma
---
pritisak u gumama
bar
Stražnja guma
---
pritisak u gumama
bar
Kupite preporučene gume za motocikle za HARLEY-DAVIDSON CUSTOM. Dnevne promocije i veliki popusti samo na myNETmoto.com
Informacije u ovoj stranici je samo za vašu informaciju. Možete u potpunosti isprazniti myNETmoto od bilo kakve odgovornosti u odnosu na, ili kao posljedica, tvrdnje sebe i / ili bilo kojoj trećoj strani za eventualne štete nakon isteka ugradnju guma nije dozvoljeno.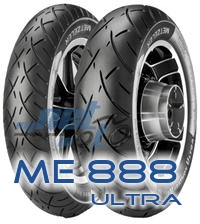 Vrlo velika kilometraža povezana s Metzeler izvedbom i rukovanjem.Posebno dizajniran za Custom Touring bicikle.Tehnologija pruža dosljednu učinkovitost tijekom životnog vijeka gume.Izvanredna stabilnost visoke i niske brzine te glatko rukovanje. [...]
Warning! The following pairs are possible but not recommended by the motorcycle manufacturer! It is your own responsibility if you choose one of the following tire fitting!
1. METZELER ME 880
2. VEE RUBBER VRM-302